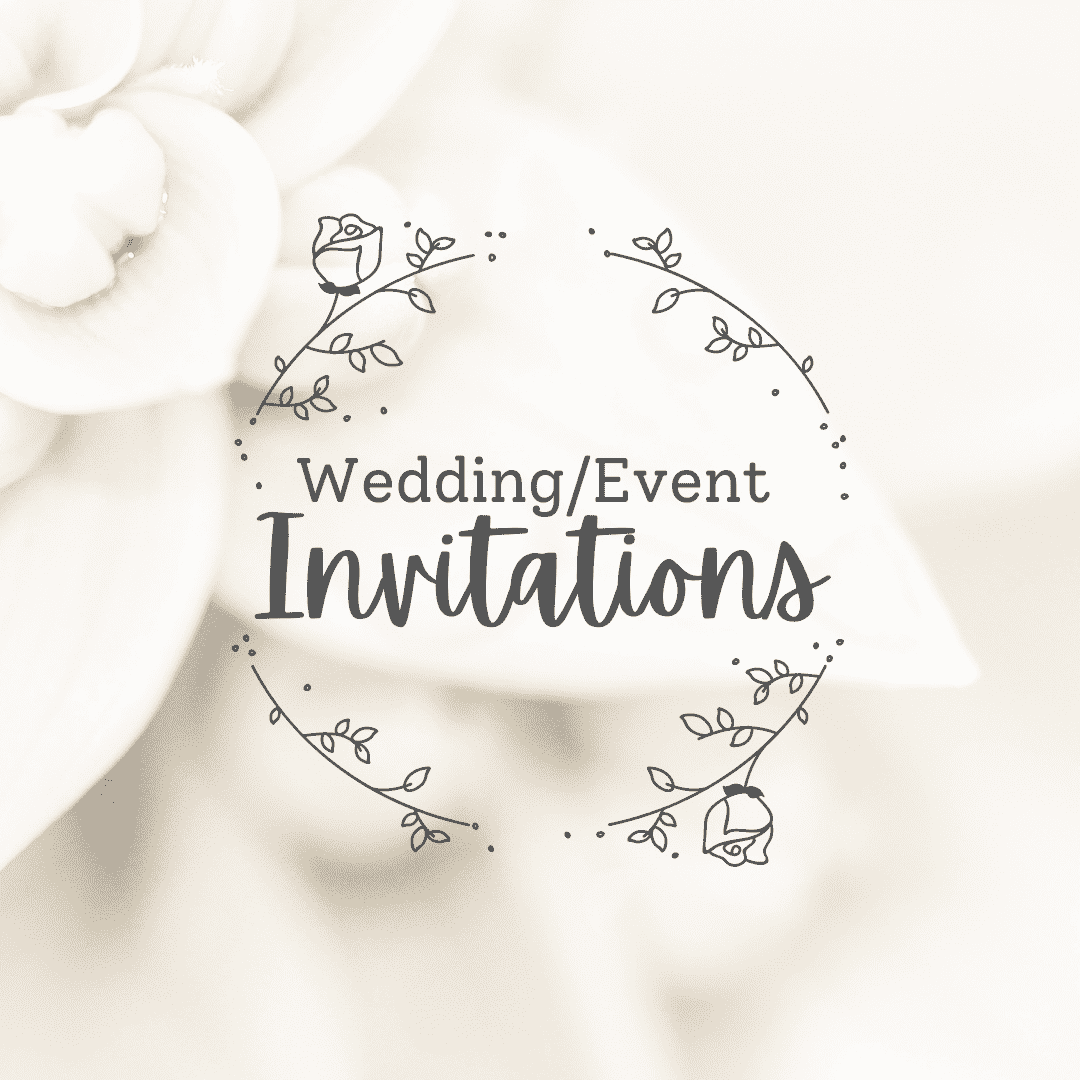 Personalised Invitations
£50.00
If you are looking for personalised invitations and stationery for your wedding or event you can find them here!

Minimum 3 week turnaround.

All stationery is totally customisable to your needs and will be printed on top quality smooth papers and use a combination of hand-lettered, hand-painted and printed elements. We can work with any colour schemes or styles you like! The pricing here is for double sided, colour printed invitations. If you require additional stationery items please get in touch with me to discuss this further.

To place an order, you can either order through the website and I will get in touch with you to discuss, or you can email me directly at campbella.katie@gmail.com to discuss before placing your order.